There are many ideas, strategies and models on the market for setting goals and most people have diligently set goals every year and do all they can to achieve their goals. However many clients tell me that they are just not successful at attaining their goals. The first challenge to goal achievement is to set goals that are in alignment with you. That means your goals should align with your core values and should resonate some energy, excitement and stretching on your part within a timeline. The key is stretching and focused and don't forget goals also need to be measurable and time bound. If you have to set your performance or corporate goals then it is important that you align your personal and professional goals to ensure that you can maintain momentum, stay focused and take the action steps necessary to reach your goals. If you have goals, think of setting goals or want to be more successful with your goals for 2013, the single most important thing you can do is to work with a coach to help you set and reach effective goals and create action steps to help you execute so you can achieve your goals with grace.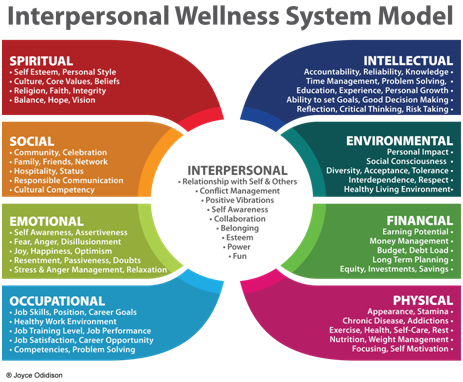 Think of setting goals for all areas of your life by using the Life Wellness System below and if you are looking for help call me to work with you on setting goals that will improve your well being in all areas of your life.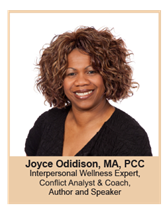 Joyce Odidison works with entrepreneurs, mid-career professionals, executives and their organizations to increase wellness for business and life strategies and innovations. Joyce is the president of Interpersonal Wellness Services Inc and the world's leading Interpersonal Wellness Experts & Coach.