Dealing with Interpersonal Conflict at Work?
Are you in a difficult working relationship at work? Too many of us are in an interpersonal conflict where we are unable to work well together. Some of the stories I hear include poor communication, lack of trust, fear and gossip.
A client and her boss had different expectations of the work to be performed, as a result, this led to her boss reprimanding her for something she didn't do, now she is upset, embarrassed and has taken a six-week stress leave.
A leader is micromanaging his employees, as a result they avoid him, speak negatively of him, so he accuses them of being irresponsible, lacking accountability and "chickens". A number of his employees have filed a harassment complaint against him.
A new employee is being harassed at work by the more senior employees who are taking advantage of her and giving her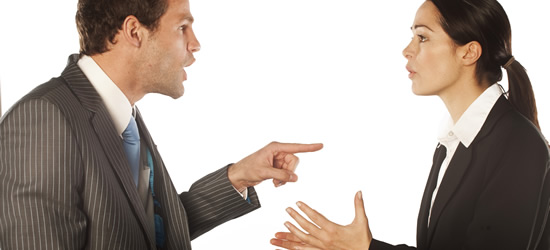 extra duties as her "initiation". She reported this to her boss who told her "it is the way of the world and she should try to fit in". She has filed a grievance and he is now suspended from work for two weeks as part of his discipline. It was recommended that she be transferred to a different department and her colleagues were disciplined.
Are you facing interpersonal conflict in your workplace? What is it costing you? Whether it is the cost of employees being on stress leave, administrative leave, harassment investigations, suspensions, or choosing to not attend work rather than face certain co-workers, you organization is paying the high price of interpersonal conflict.
Every organization should find a way to manage and resolve interpersonal conflict quickly and efficiently. There are many avenues of resolution open to you. As a conflict analyst, I spend a lot of time providing analysis and conflict response plans for organizations that provides them with the various avenues of resolution, given the particular conflict dynamics involved. If you are facing an interpersonal conflict at work, maybe it's time for a conflict analysis and a response plan that will give you several options to resolution.
Joyce Odidison is a Conflict Analyst and founder of Interpersonal Wellness Services Inc. She consults, teaches and coaches with mid-career professionals and organizations to improve skills, competencies, and workplace wellness. She can be reached at www.interpersonalwellness.com or by phone at: 1 877 999-9591.