Over the years, clients have asked me about Career Coaching, what it is and why would one choose to engage a career coach? Career coaching is an interactive process of exploring work-related issues that will lead to effective action. The role of the career coach is to be a facilitator for change. This means that the coach can be a catalyst of development and transformation for the client organization or its employees. A career coach can be employed by an organization to help employees become equipped for growth and development, transition into another department or position or in preparation for new responsibilities or duties. Career coaching can also be towards finding avenues for career mobility or to find employment outside the company.

Some employees have sought career coaching to help them identify where they may be holding themselves back. This is not uncommon as employees often find themselves being passed over for promotion or other rewards, it is important for them to seek answers by first looking at themselves, their underlying beliefs about themselves and how this may be affecting their workplace attitudes. Ongoing frequent disagreements at work and some other interpersonal challenges are great areas to explore in career coaching as they may be a sign that you are not fully engaged or are not working in favor of your values or passions. Career coaching is a great place to explore these issues and to develop an action plan for career success.

Another important aspect of career coaching is that it allows the coach to connect people with their passions, purpose, values and other aspects of their lives that are critical to their finding and being successful in doing their ideal work.

The focus of career coaching is on work related issues. This does not mean the client cannot discuss issues outside work. It is my experience that clients will share a lot about the things they perceive to be impacting their ability to work effectively or taking away from their ability to do their best work or be part of their ideal work industry or even their specialized vocation.

If you have questions about career coaching, I would love to hear your experiences and your journey.

Joyce Odidison is the Director of training at IWS Coaching Institute. She is also an Alternative Dispute Resolution Practitioner and author of the books "Getting Ready for Mediation, 2004 and "Interpersonal Wellness System, 2010.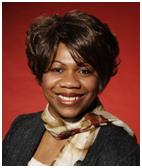 Joyce is also the world's leading Interpersonal Wellness expert, speaker, coach and mentor who works with leaders in organizations and their employees to implement an 8 step strategy to work well, live well and play well, getting them fast results.

Joyce works with clients who want to work smarter and live well at every stage of their life success, by aligning their wellness and success, so that they have more of both. She provides her clients and audience with easy to implement strategies and tips to optimize their wellness and success.